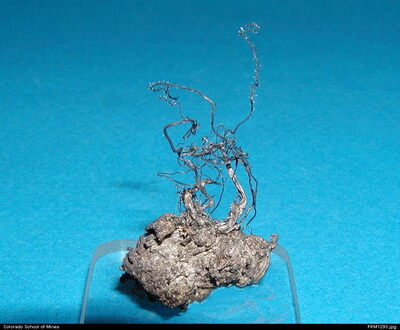 Name:
FRM1293.jpg
Size:
141.3Kb
Format:
JPEG image
Description:
Silver: Colorado, Pitkin County, ...
Abstract
The mineral specimen comes from the Smuggler Mine, located in the Aspen mining district, Pitkin County, Colorado. The Smuggler was a silver mine located in about 1879. It produced the world's largest silver nugget in 1894, weighing even more than the world-record setting silver nugget discovered nearby a year earlier.
Rights
Digital image copyright owned by Front Range Minerals, Golden, CO.
Collections