Acceleration-deceleration mechanism of detachable Poma chair lift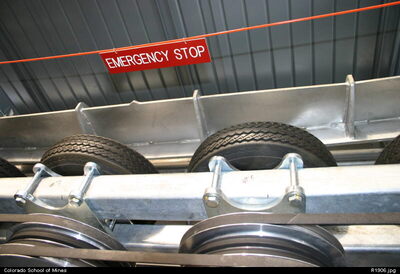 Name:
R1906.jpg
Size:
70.25Kb
Format:
JPEG image
Description:
Acceleration-deceleration mechanism ...
Abstract
The acceleration-deceleration mechanism allows for movement of the carriers while they are in the terminals. It slows the carrier down while entering the terminal -- this allows for passenger loading and unloading; the mechanism then speeds up the carriers to line speed before they reengage the line.
Rights
In copyright - non-commercial use permitted (http://rightsstatements.org/vocab/InC-NC/1.0/).
Collections