Heubnerite with fluorite, tennantite-tetrahedrite and quartz: Colorado, Park County, Alma, Sweet Home Mine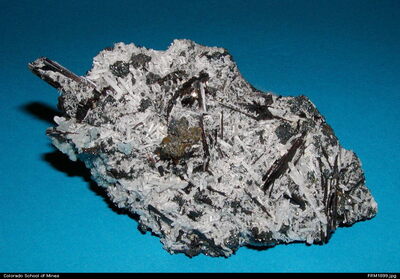 Name:
FRM1899.jpg
Size:
150.0Kb
Format:
JPEG image
Description:
Heubnerite with fluorite, ...
Abstract
The mineral specimen comes from the Sweet Home Mine, located at Buckskin Gulch near the town of Alma in the Alma mining district, Park County, Colorado. The Mine was opened in 1895 as a silver mine, but was not a successful silver producer. The Mine is better known for its mineral specimens.
Rights
Digital image copyright owned by Front Range Minerals, Golden, CO.
Collections