Fluorite with quartz, sericite and euclase: Colorado, Park County, Boomer Mine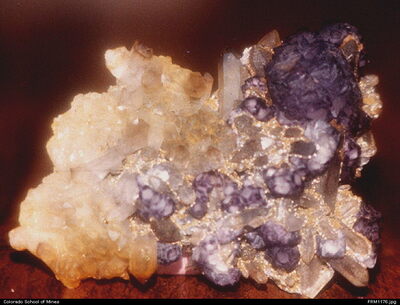 Name:
FRM1176.jpg
Size:
118.3Kb
Format:
JPEG image
Description:
Fluorite with quartz, sericite ...
Abstract
The mineral specimen comes from the Boomer Mine, Park County, Colorado. The Boomer Mine was a pegmatite mine owned by the US Beryllium Company, and was the largest producer of beryllium ore in the US during the 1950s-1960s.
Rights
Digital image copyright owned by Front Range Minerals, Golden, CO.
Collections