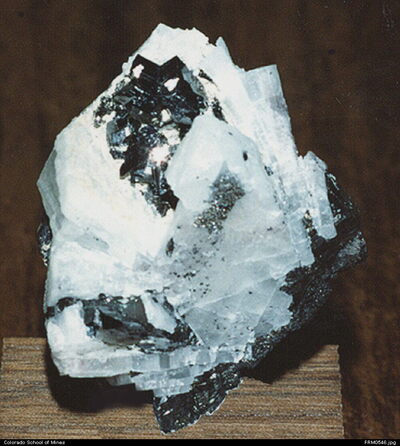 Name:
FRM0546.jpg
Size:
135.9Kb
Format:
JPEG image
Description:
[Enargite with barite]: Colorado, ...
Abstract
The mineral specimen comes from the Longfellow Mine, located near the summit of Red Mountain Pass in the Red Mountain mining district, Ouray County, Colorado. This mine is also referred to as being in San Juan County and is known for its enargite specimens.
Rights
Digital image copyright owned by Front Range Minerals, Golden, CO.
Collections