Galena (spinel twin crystal on specimen) with chalcopyrite, quartz and chlorite: Colorado, Mineral County, Creede, Bulldog Mine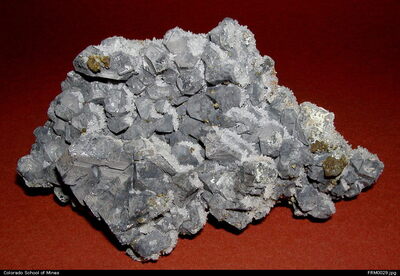 Name:
FRM0029.jpg
Size:
143.0Kb
Format:
JPEG image
Description:
Galena (spinel twin crystal on ...
Abstract
The mineral specimen comes from the Bulldog Mine in the Creede mining district, Mineral County. The Bulldog Mine was operated by the Homestake Mining Company from the late 1960s to the mid 1980s.
Rights
Digital image copyright owned by Front Range Minerals, Golden, CO.
Collections