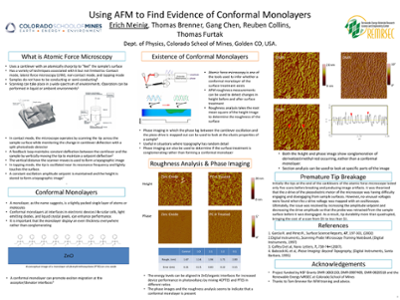 Name:
REMRSEC-REU-2012-Poster-MEINIG ...
Size:
1.592Mb
Format:
PDF
Description:
Using AFM to find evidence of ...
Abstract
Atomic force microscopy (AFM) is one of the tools used to infer whether a conformal monolayer of the surface treatment exists. AFM roughness measurements can be used to detect changes in height before and after surface treatment. This work aimed to measure the existence of such layers.
Rights
Copyright of the original work is retained by the author.