Coupled geomechanics and fluid flow model for production optimization in naturally fractured shale reservoirs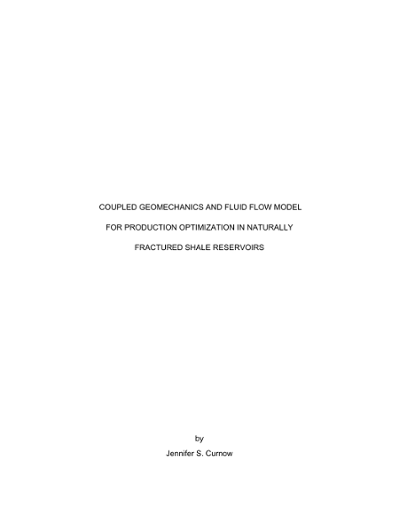 Name:
Curnow_mines_0052N_10695.pdf
Size:
21.45Mb
Format:
PDF
Description:
Coupled geomechanics and fluid ...
Abstract
The benefits of hydraulic fracturing horizontal wells in unconventional reservoirs for production enhancement are evident; however, the best methods to truly increase recovery efficiency through these stimulations are still under great examination. Rather than perforating for only production purposes, hydraulic fracturing design has now turned its focus to perforating for reservoir rock stimulation. However, to accomplish the stimulation of both primary and secondary fracture networks, the coupled behaviors of geomechanics and fluid flow in response to hydraulic fracturing must be considered. This research details the development of a coupled model for the purpose of hydraulic fracture design optimization through the evaluation of different stimulation patterns. The patterns under consideration include the Zipper, Texas Two-Step, and Modified Zipper designs. Furthermore within these patterns, the well locations and hydraulic fracture properties are analyzed to determine the most ideal design for a shale oil reservoir based on recovery efficiency and economic viability.
Rights
Copyright of the original work is retained by the author.
Collections