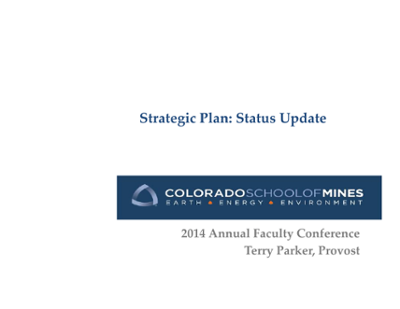 Name:
2014-faculty-conf-provost-upda ...
Size:
113.9Kb
Format:
PDF
Description:
2014 Faculty Conference: strategic ...
Abstract
This presentation includes a short summary of Mines' mission, vision, and values, and an overview of the boundaries and long term aspirations of the strategic plan. The main goals of the strategic plan are outlined, along with their supporting initiatives. A short timeline of dates critical to the plan and the need for campus participation in the execution of the strategic plan are also presented.
Rights
Copyright 2014 Colorado School of Mines
Collections