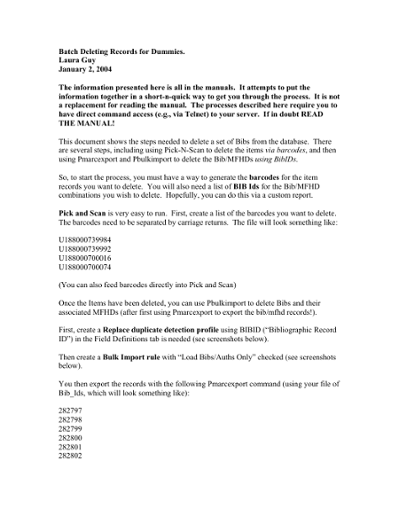 Name:
batch_deleting_for_dummies.pdf
Size:
129.1Kb
Format:
PDF
Description:
Batch deleting for dummies
Abstract
This document shows the steps needed to delete a set of Bibs from the database. There are several steps, including using Pick-N-Scan to delete the items via barcodes, and then using Pmarcexport and Pbulkimport to delete the Bib/MFHDs using BibIDs.
Rights
Copyright of the original work is retained by the author.
Collections