Models for the effects of particulate matter pollution on premature and low weight births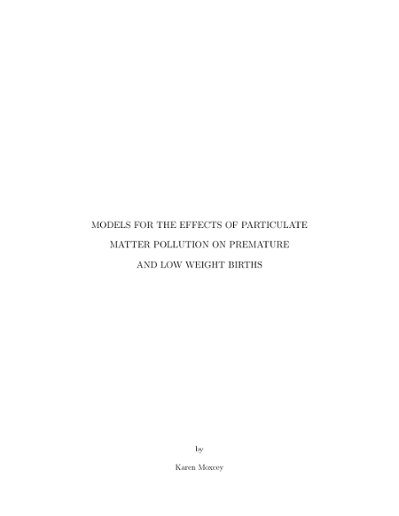 Name:
Moxcey_mines_0052N_10544.pdf
Size:
309.9Kb
Format:
PDF
Description:
Models for the effects of ...
Advisor
Navidi, William Cyrus
Abstract
This study uses statistical modeling to examine whether particulate matter pollution is related to premature or low weight births using birth certificate and particulate matter measurements taken over three years in the Denver area. Generalized linear models were used to test for these relationships. A variety of simulations were run to examine the accuracy of various types of models in this situation.
Rights
Copyright of the original work is retained by the author.
Collections