CSM Rifle Oil Shale Plant and vicinity, looking down from heights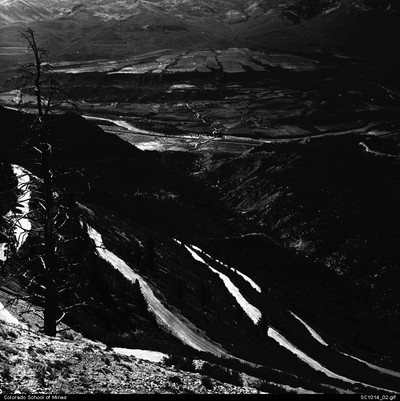 Name:
sc1014_02.jpg
Size:
286.9Kb
Format:
JPEG image
Description:
[CSM Rifle Oil Shale Plant and ...
Abstract
The Anvil Points Oil Shale Research Center plant, near Rifle, Colorado, was built by the U.S. Bureau of Mines in 1947 and operated as an experimental and demonstration facility until 1956. The Department of the Interior leased the plant to the Colorado School of Mines Research Foundation in 1964. The CSM Research Foundation contracted with several oil companies to direct a research program there on the economic extraction of oil from shale.
Rights
Rights management statement available at: http://library.mines.edu/digital/rights.html
Collections